Embarking on a safari is an extraordinary journey into the heart of nature's most enchanting landscapes, where wildlife roams freely, and breathtaking vistas unfold before your eyes. Whether you're an intrepid traveler seeking thrilling encounters or a nature enthusiast longing to connect with the wild, going on a safari offers a myriad of reasons to satisfy your wanderlust. Here we present you with ten reason to go on a safari in South Africa.
1. Reconnect with nature is the first reason to go on a safari
The hectic day-to-day, life in the big cities, traffic, rush… It makes us forget life in nature. The smells of plants, the relaxation transmitted by natural landscapes, small aspects that become a real gift in our day-to-day life and that will make us enjoy as never before what the world can offer us.
2. A unique and unforgettable experience
None of the trips you have taken can ever be compared; privileged environments, a different culture from which to feed on their customs, gastronomy, and lifestyle.
But on the other hand, you can enjoy the adrenaline, of visiting the most unusual places in Africa while you go in a 4×4, and appreciate the wildest animals. In short, to turn your life into a real living documentary for a few days.
3. The stars
The stars? Yes, the stars! A blanket full of small lights that will cover the sky every night and that is practically impossible to visualize in large cities.
The absence of light pollution together with the change of hemisphere makes it possible to visualize the starry sky with a different picture than we are "used to"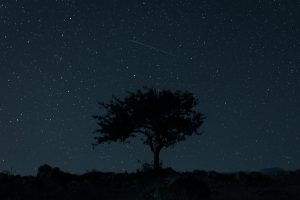 4. Music is unforgettable
The sounds that will accompany you during the trip will be difficult to forget. The roar of the lions, which seems close to you, the movement of the leaves, the full silence of the night… Captivating music.
5. Wild animals are the main reason to go on a safari
Being able to appreciate wild animals up close is a privilege. Observe them in their habitat, see their behaviors, and feel like a real stranger. A tangle of emotions and feelings that make you vibrate from within.
Also only in Africa you can contemplate the big 5, that they look at you, that you call their attention, and that you immortalize that moment in your head forever.
6. The sunsets
In few places in the world can you see a sunrise as impressive as the one found in Africa?
Have you seen Out of Africa? Well, you can see live and direct the sunsets that are shown there in the savannah. A multitude of colors that extend above full nature.
7. The infinite horizons of the African savannah
If you have also wanted to be the Lion King and be able to appreciate the immensity of the savannah, you will fall in love. Infinite horizons and baobabs that draw a movie image will make the most emblematic picture of this beautiful country.
8. The absence of the known
On this trip every day will be an authentic adventure, you will be able to observe nature in full action with what it entails. Lions hunting, hippos fighting, cheetahs in full race.
In short, surprises, because nothing you appreciate will be what you expected to see 😉
9. The cultural impact
If there's one thing we're sure will surprise you, it's the huge cultural differences. You will have the opportunity to interact with different tribes, know their lifestyle, their customs, the way they relate, their thinking…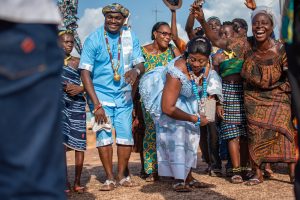 10. Feeling different
There is something that will undoubtedly mark you and is the feeling of being a complete stranger, doing activities that you do not do in your day-to-day life, having to adapt to the "other world" a feeling that makes you feel liberated and with which you enjoy like a real child.
We are sure that it will be without any doubt one of the best experiences of your life and that you will never be able to forget it from your head.
We are waiting for you to fulfill a dream!